MARKETING YOUR HOME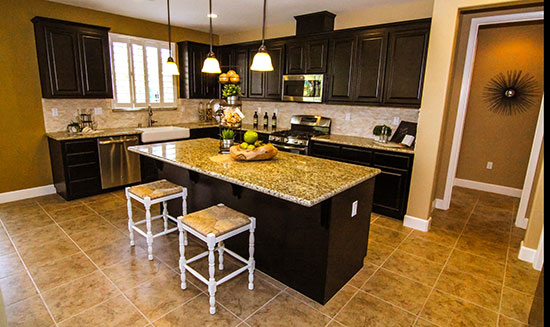 What sets Team Manzon apart the most from other competitors? It's our innovative marketing strategies. This is a business, we treat it like one- no amateur iPhone photos. Most real estate agents don't treat your biggest investment with the respect that it deserves. When you work with Team Manzon, you have a complete professional marketing team backing you up.
Professional Photos, Just Listed Fliers, Premium Property Profile Fliers, Virtual Tours, A Video Trailer, Your Homes Personal Page Website… and so much more!

Staging and De-Cluttering
Living in your house is very
d
ifferent from selling it. To
d
ay it is wi
d
ely known that a house that is professionally stage
d
an
d
properly prepare
d
for sale will sell faster an
d
for more money. Why is that? Most buyers are very emotional. They decide whether they want to purchase a home based on whether or not they feel they can see themselves living there. When you have your family's photos all over the walls or your daughters name painted in her room it reminds the buyer that this is YOUR home which makes it harder for them to visualize the home being THEIR home. Home stagers make your home appeal to a wide range of tastes almost like a blank canvas… this allows the buyer's imagination to run wild and like an artist.. decide what they will add to make it feel like home to them
.
Professional Photos
All of our listings are professionally photographed.
Virtual Tour & Video Trailers
All of our listing packages come with a professional video trailer.
Mega Open Houses
Open houses are HUGE when marketing your home. We have MEGA open houses that are marketed over a week in advance. We make calls inviting clients and agents, we door knock at least 100 homes in your neighborhood, we use heavy signage, we advertise it all over the internet and so much more!
Internet
MLS, Zillow, Trulia, HomeFinder, Hotpads, Homes.com, AOL Real Estate, Real Estate Book, REALTOR, Yahoo Homes, Vast, RealtyTrac, Lands America, Rent Social, LandWatch, Foreclosure.com, HomePath, ApartmentList, MyNewHome, CNNMoney, ComCast, LookyLoo, Appraisal, FindaPlace4Me, FreedomSoft, GovListed, Guidance Realty, Harmon Homes, Home2Me, HomeBidz, ImagesWork, HUDSeeker, HouseHunt, HomeWinks, Home…. (and more!) these are all online websites that your home is listed on when you list with us.
Email Campaigns
We have a list of hundreds of active buyers that sign up for our campaigns.. we actively market all of our listings and open houses to these buyers!